We all know how youngsters get influenced by football. The successful sports stars influence many, and instill in them the aspiration to be a part of the world of football in some way or the other. Such is the influence of Cristiano Ronaldo on millions and
millions of people. These people are his fans and followers, who idol-worship him and want to become like him. But there is one particular fan of Ronaldo who stands out in the crowd. www.RonaldoCR7.com
Watch His Amazing Video ⇒
In Germany, a young man named Saki follows Ronaldo in every possible way. A soccer player himself, this 23 year old athlete started playing football at the age of two. Born as a Greek named Athanassios Kotsabassidis in Frankfurt am Main, he grew up with a keen interest in the sport and its various forms, including Futsal. Saki has an incredible gift with the ball – he can create magic when the football is at his feet, and the way he handles it makes one think that he has breathed life into the lifeless ball – a lot like what Ronaldo does.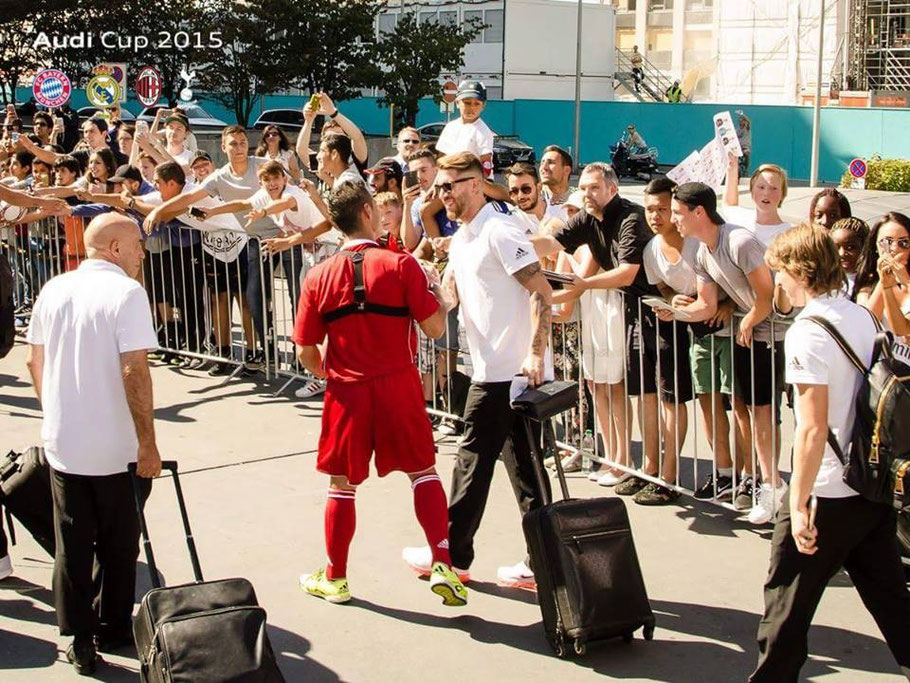 So, how is there a parallel between a Greek-German football player and Ronaldo? Well, first of all, this youngster is hugely inspired by the Portuguese captain. And second, if you take a quick glance at him, or see him suddenly pass you by down the street, you can easily mistake him for Cristiano Ronaldo. Yes, Saki is a Ronaldo lookalike, but he is much more than that. He has talent and conviction, and the determination to use his gift in the best way possible.
Saki was first signed in by the Greek Sport Union – Frankfurt. He then moved on to become a part of Eschborn and then to FSV Frankfurt. Over the years, he has had a lot of fun, and has also learnt important lessons. But, not everything has always been very smooth for Saki. He has had his ups and downs.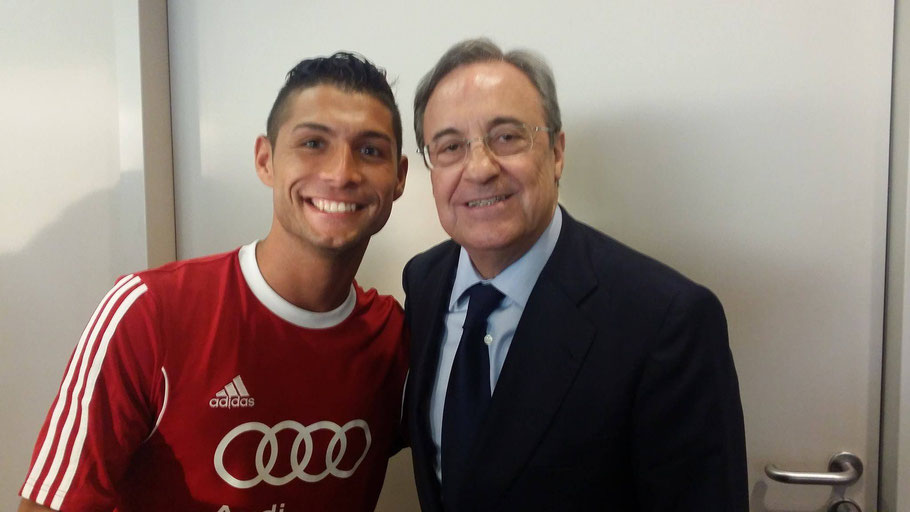 In 2013, Saki succeeded in scoring a goal in the Champions League against Borussia Dortmund. He was on trial for the SCP Sporting Lisbon after the BVB who wanted him to sign a contract with them. He also did a week-long training, and took part in a friendly. However, things suddenly went downhill for the player when a conflict arose with his partner. Unfortunately, Saki's plan to become a part of SCP fell through. So, he got associated with another manager, and did a performance test in power, speed, etc. for Bundesliga. He even acquired a Bundesliga Certificate for it. As a result, he began to be highlighted in 1. Bundesliga. However, once again, there was a problem with his manager, who seemed to be withdrawing his support because of Saki's lack of fame and reputation.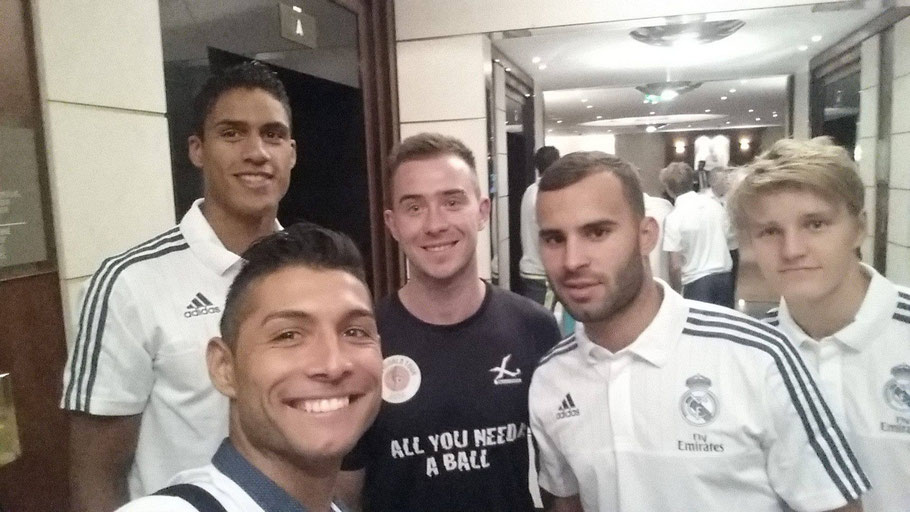 However, as luck would have it, Saki made his presence felt – though in a way different from how he had initially planned. Because of his unique talent with the football and his uncanny resemblance with Ronaldo, he started getting offers from leading companies like Sky, HTC, Adidas and Audi to do shows with them. Saki, who knows how to make lemonade when life hands in lemons, carved himself a new path.
Today, Saki does freestyle with big brands. He gets to showcase his talent. He can catch the attention of the crowd, and knows how to keep them glued to his performances. He has proven that he is more than just a Ronaldo lookalike. He has incredible talent, and a sheer love for the sport.