In the Sat1 show "The Duel - All against BVB" a the team of comedian Oliver Pocher, peppered from amateur players and prominent , the BVB unexpected problems - especially amateur footballer Athanassios Kotsabassidis called Saki.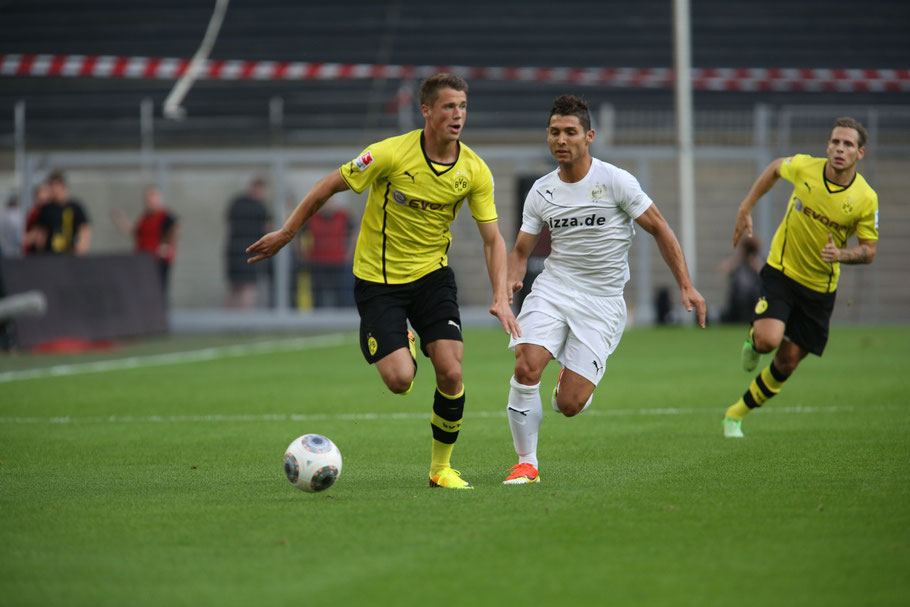 Saki provide before 50,000 spectators in the stadium Signal Iduna Park in Dortmund and 2,53 million viewers to their SAT1. TV screens for the Sensation.
The Dortmund midfielder Sven Bender could still win the ball, but his back pass to goalkeeper Roman Weidenfeller was too short! This situation took Saki mercilessly, grabbed the ball in the 16-yard box, dribbled around Weidenfeller casually and coolly shot the ball spectacularly in the net. 1 - 1 [7.Min]
Dortmund was shocked, and the coach of Borussia Dortmund Jürgen Klopp, too. The stadium went wild. A huge moment for Saki from Frankfurt: "It was indescribable. I had to realize that now. " Oliver Pocher found the right words for the hit. "The hero of Dortmund!"
End of the game, the SAT.1 Allstars and Saki lost
against Borussia Dortmund with 9 to 1.